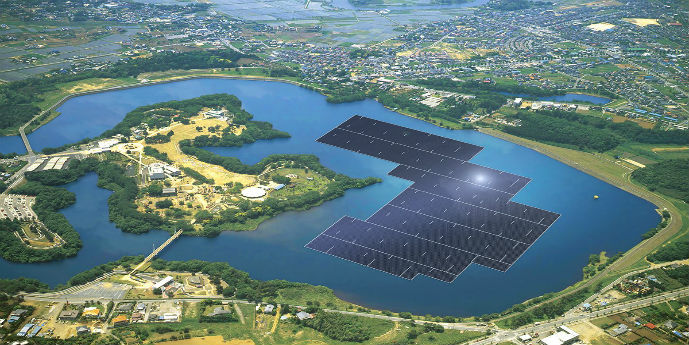 In a world expanding rapidly to meet the growing needs of the population; searching for alternative energy sources has become necessary and fitting this demand; solar energy has emerged as the best and the "greenest" choice. Having a look at the solar energy generation considered around the world; Germany is the first country to draw one's attention producing almost about the half market for solar energy. Its production of solar energy has increased by about 8Giga Watts in 2010 which has been followed by countries like Japan, China, and Italy. Though lately but Italy solar energy production capacity has reached almost 100% by the end of 2010 listing it at the topmost position among the Nations competing for solar power generation.
Reasons behind the growth of solar power plants
Although due to various geographical reasons; the solar energy development rate has lowered among the European countries; some areas like California and North American states have stood up retaining better chances of generating solar energy. The availability of adequate sunlight in these areas has helped them to acquire a position in the list of convenient solar power generation zones. Analyzing the reasons for the evolution of markets for solar energy; the constantly growing demand for electricity and eco-friendly technology has given rise to the use of solar-to-electricity power generation.
What makes India favorable for solar power generation?
Adhering to this fact; it can be rightly said that the geographical and climatic conditions prevailing in India; make it a perfect hotspot for solar energy generation. Analyzing the reasons behind an increasing solar power potential in India; a scientist has revealed that the country possesses adequate demand and supply for energy which can be easily fulfilled by solar power generation. Reports say that at present the country has nearly over 400million residents who are devoid of electricity access. To fill this gap; at least 50 GW of electrical energy is required to be generated which can be best done with solar power. Again another problem which India reportedly faces is the shortage of electricity distribution facilities. Due to a lack of proper grid infrastructure; about 30% of eth electricity gets lost during distribution. Also left of electric power adds on to this shortage. To make up for this shortage; installation of small solar panels in off-grid population areas is the best choice which India meets adequately.
The initiative was undertaken by the Indian Government
The growing solar power capacity in India also owes to the Indian central government which has introduced the initiative of granting cash for the installation of solar panels contributing to the total solar power capacity in India. Till the end of 2013; for the promotion of plants with a utility-scale of 1 GW; a sum worth $1 billion was allocated. Along with this; lucrative subsidies are still offered on the installation Off-Grid panels and PV with a distribution capacity of about 200 MW and 100MW respectively. Surprisingly; the country's solar market has heated up a considerably soughing solar bid of about 300MW in a month only.
Having a look at the development to date
The country is expecting to see a solar power generation with a capacity of 5GW in 2016 – a rate much higher than that witnessed last year. However, Raj Prabhu; Co-founder and CEO Of Mercom Capital Group has said that though the Indian solar market is retaining its growth in size; but its growth rate which seems too fast acquiring too much can later emerge to be problematic as the systems and infrastructure are lacking pace with auction declaration. He also added that still there is a need for great work to be done for moving the sector from 2 to 10 GW within one financial year. According to reports; the total solar installations till Jan 2018 have crossed 9.1 GW in India with 2.2 GW being installed in the 2017 year.